<!–
–>
While the cryptocurrency trade is yet to be regulated in India, several companies are making their first move to tap the growing user base. Some have started accepting payments while several others are contemplating to do so. After the Supreme Court last year reversed a Reserve Bank of India (RBI) order, allowing the trade in these digital assets, the number of crypto investors in the country has seen a rapid rise. Though most people are driven by the urge to book quick profits, this has led to cryptocurrency gaining wider acceptance.
Still, crypto trading is at a very nascent stage in India when compared to some other developed economies. Let's look at some of the companies that have begun accepting virtual coins.
1. The Rug Republic
Among the latest to join the crypto bandwagon is a Delhi-based decor brand, The Rug Republic. It has decided to accept payments in the top 20 cryptocurrencies as per market capitalisation for its products. The company is using WazirX and Binance platforms for transactions but planning to develop an in-house payment system.
2.HighKart
The online store is one of India's first e-commerce platforms to accept payments in Bitcoin. Launched by a Delhi-based entrepreneur in 2013, the store deals in mobiles, cameras, clothes, electronics, and computers.
3. Purse
Another online store that sells electronic devices. Without the need to turn your crypto coins into fiat currency, you can make purchases directly with these virtual coins. You can also convert Bitcoins into gift cards and use them to buy goods on Amazon.
4. Sapna
Sapna sells a wide category of products – from books to healthcare products. Using Bitcoins, you can buy items from Sapna while sitting in any part of India. When a user chooses to pay with crypto tokens, the payment is processed within 30 seconds via the Unocoin crypto exchange.
Despite these small businesses showing confidence in cryptocurrency, their bigger counterparts appear to be waiting for the Indian government to clear its policy stand on these virtual currencies. Also, RBI has said it is in the process of launching its own cryptocurrency.
Mohamed El-Erian, an adviser to Allianz and Gramercy Funds Management, says that "The time has come for more western governments to stop dismissing the crypto revolution as some mix of illicit payments schemes and reckless financial speculation."
Western Governments Urged to Stop Ignoring Crypto Revolution
Mohamed El-Erian, president of Queens College, Cambridge University, has urged the crypto world and western governments to cooperate.
The Egyptian-American businessman is also chief economic adviser at Allianz, the corporate parent of PIMCO, one of the largest investment managers, where he was CEO and co-chief investment officer. Last year, he was also appointed chair of Gramercy Funds Management, a dedicated Emerging Markets investment firm.
In an opinion piece which he authored in the Financial Times published Thursday, El-Erian wrote:
The time has come for more western governments to stop dismissing the crypto revolution as some mix of illicit payments schemes and reckless financial speculation.
"Instead, they should be more open to embracing the innovations of crypto and channeling them in a better direction for finance, the economy, and society at large," he advised.
In an interview with Yahoo Finance Friday, he elaborated on this topic. "Both the crypto world and governments need to come together and talk a common language," he began. "We have in the crypto revolution really important innovations that have to do with the payment system. And, we have to take that seriously."
He continued: "Why do we have to take it seriously? For two reasons. One it can make financial intermediation more efficient. Second, if we're not careful, China, which is taking a very top-down approach may start defining the agenda."
The advisor also said that crypto supporters need to deepen their engagement on regulatory and energy issues. "They need to shift away from a 'zero-sum' mindset where their gains can only come from the losses of the established financial system," he suggested, noting:
Absent a more co-operative approach, both sides of the crypto world in the west may find their future being determined by what a faster-moving China is doing and intends to do.
El-Erian advised that the crypto world "has to take seriously concerns about illicit payments, concerns about money laundering, and concerns about energy use."
Since many governments, including the U.S., are skeptical about cryptocurrencies, he explained that there are two risks if governments and the crypto world do not cooperate. The Allianz advisor detailed:
The internal risk is that the government will see greater adoption by the private sector. We are seeing it every single day, so it's not something that's going to disappear. The second more important issue is that China is not waiting.
Noting that China has already decided what digital money should look like, El-Erian warned: "It [China] has decided it should have a top-down approach and it has decided that it wants to export its approach. Why? Because it gives it access to payment platforms regionally. It gives it access to data. So we have to take it seriously otherwise we are going to lose the narrative completely."
Do you agree with Mohamed El-Erian? Let us know in the comments section below.
Image Credits: Shutterstock, Pixabay, Wiki Commons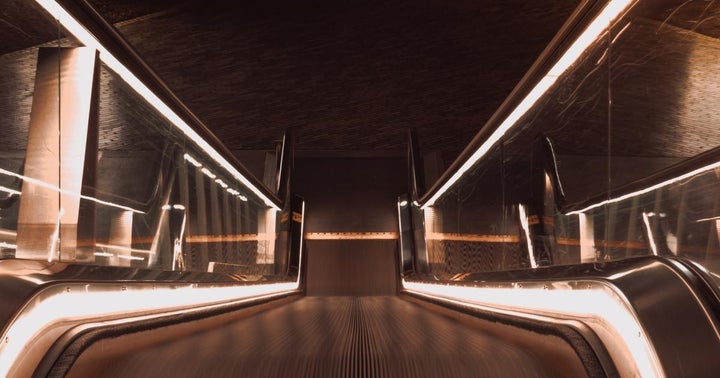 According to Visa Inc.'s (NYSE:V) financial results for the third quarter of 2021, the firm processed a significant volume of cryptocurrency transactions this year — but the hype is already over.
What Happened: While recent reports indicate that Visa saw its crypto cards process over $1 billion worth of payments in the first half of this year, Visa's chief financial officer Vasant Prabhu said during a Bloomberg interview that the bulk of those transactions took place in the first two months of the quarter. He noted that the spike in crypto payments took place in April and May before falling by June.
The decline in crypto card payments is so large that it may actually have a major impact on the overall data concerning Visa-powered payments. Prabhu said that without the previous large volume of crypto card payments, the cross-border volume could decrease even as international travel slowly getting back.
The company has been betting on cryptocurrencies and blockchain technology for some time. In fact, Visa started using stablecoin USD Coin (CRYPTO: USDC) for settlements at the end of March and has since partnered with numerous crypto businesses to power crypto payments — the payments that the firm processed over $1 billion worth of in Q3.
Price Action: Visa's stock closed at $246.40, 62% lower on Friday. It traded at $246.40 after-hours.
Bitcoin (CRYPTO: BTC), on the other hand, is 7.36% up today and trading at $41,601, slightly down over the past 24-hours.
© 2021 Benzinga.com. Benzinga does not provide investment advice. All rights reserved.